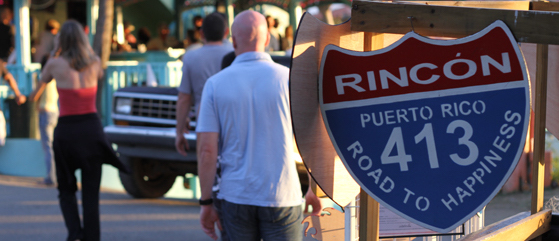 Ya pronto llega el verano! ¿Qué tal un poco de Turismo Interno?
Los puertorriqueños tenemos la dicha de vivir en uno de los lugares más hermosos del mundo. Millones de viajeros, de distintas naciones, llegan a Puerto Rico para visitar los atractivos únicos, de clase mundial, que tenemos en nuestra propia casa.
Qué mejor alternativa para disfrutar tus vacaciones que descubrir nuevos rincones de nuestra isla o regresar a los lugares que siempre te han cautivado.
Hacer turismo interno es fácil. Puerto Rico tiene ofrecimientos turísticos para todo gusto y presupuesto. Además, es una forma de apoyar y aportar a la economía del país.
Aquí en Rincón cuentas con algunas de las mejores playas de todo Puerto Rico, restaurantes con comida sabrosa y lugares como el faro con las mejores vistas en la isla. Para mas información sobre los restaurantes y las playas en Rincón visiten la sección de "Things to do".
Summer is almost here! How about a little Internal Tourism?
Puerto Ricans are very fortunate to live in one of the most beautiful places in the world. Millions of travelers, from various countries, come to Puerto Rico to visit our unique and world class attractions on this island we call home. What better alternative to enjoy your vacations than enjoying them on our very own island. You can find new corners of Puerto Rico that you haven't explored or revisit the same places that have always captivated you. 
Tourism in Puerto Rico is easy, there's something for everyone to enjoy that fit every budget. Plus for those of us who live here it's a great way to support and stimulate the local economy.
Here in Rincón we have some of the best beaches, restaurants, views and tourist attractions in all of Puerto Rico. If you'd like more information on what to do while visiting click the "Things to do" button on our website. 
Dias feriados y de vacaciones durante el Verano.
Durante el verano se celebran varios fines de semana feriados y de vacaciones ya que tenemos la dicha de poder celebrar nuestros días feriados puertorriqueños y los días feriados estadounidenses. Entre ellos La Víspera de San Juan o Noche De San Juan, La Declaración de La Independencia, Día de la Constitución del Estado Libre Asociado entre muchos mas. Por esto recomendamos hacer sus reservaciones lo antes posible ya que durante el verano tenemos tanto por celebrar y todos queremos pasar estos días entre familia disfrutando de las playas maravillosas de nuestra isla. ¿Qué esperas? ¡Este verano sal a disfrutar tu Puerto Rico!
During the summer we celebrate various holidays and holiday weekends. We have the good fortune of being able to celebrate our own Puerto Rican holidays in addition to the US holidays. Among them we celebrate holidays like Noche de San Juan or St. John's eve, Independence Day, Puerto Rican Constitution Day and many more. Since there's so many days of celebration we highly recommend making your reservations as soon as possible as we tend to book up with so many of us wanting to celebrate and enjoy our beautiful beaches along side our families. What are you waiting for? This summer go out and enjoy Puerto Rico like a local!